Tintamarre sailing | Tintamarre à la voile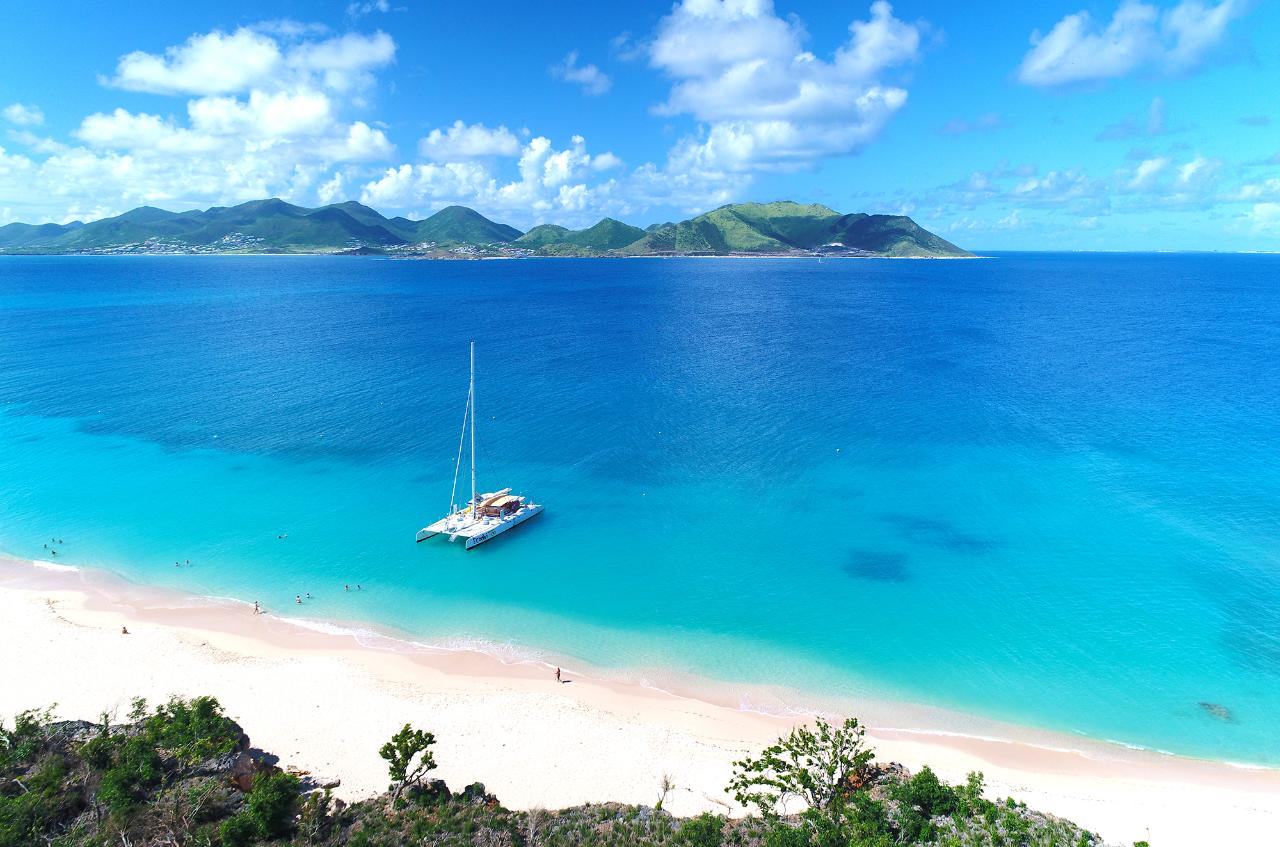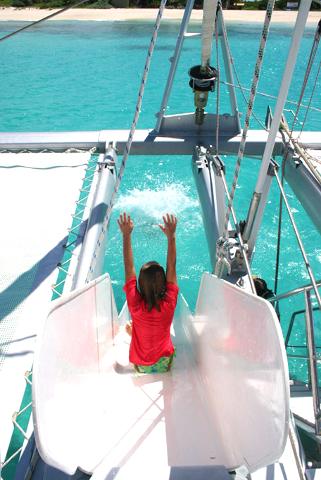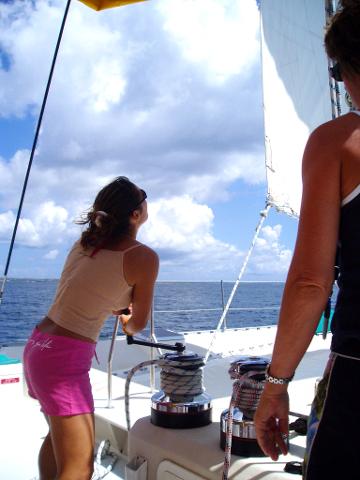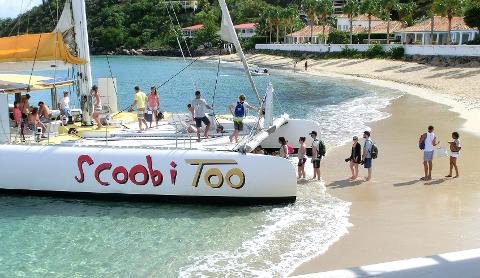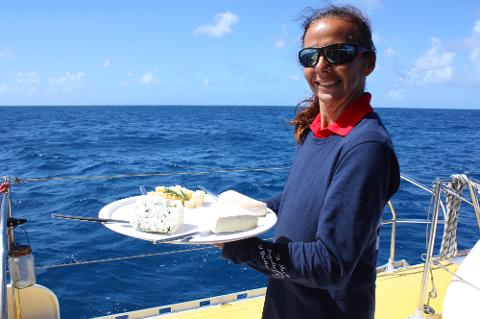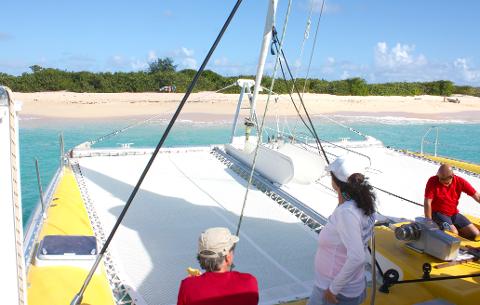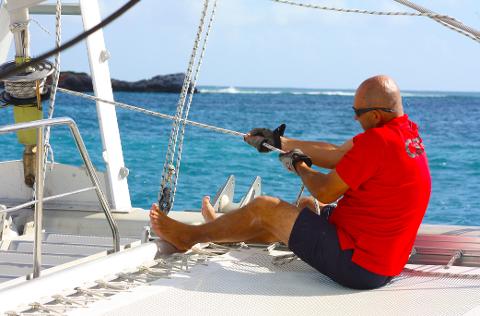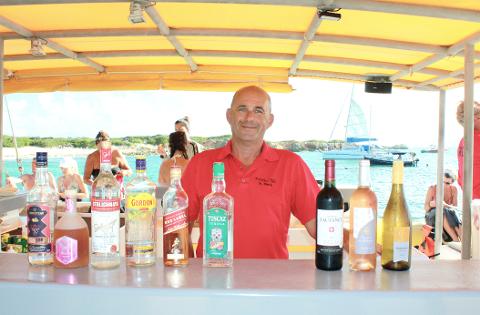 Duration: 7 Hours (approx.)
Product code: PHUFSB
Itinerary:
— Departure at Anse Marcel 8:45 am
— Optional Pickup in Grand Case Beach Club 9:15 am
— Sailing to
Tintamarre
— Snorkeling at Tintamarre
— Sailing and stop at
Green Cay
for Lunch
A delicious buffet lunch is served on board with a selection of wines and our famous French cheese plater and fresh bread. (More info about
food onboard here
).
— Sailing the Anguilla Channel to Happy Bay for a last swim.
— Back to Grand Case and Anse Marcel 5:00 pm
Noteworthy:
— Price do not include marine park and cruising fees. Fees will be added to the total before checkout.
— During February, March, April, May: Humpback whales are passing in our waters!
— Open Bar with a professional bar tender and snacks.
— Snorkeling gears are included.
—————————————————
Itinéraire :
— Départ d'Anse Marcel à 8h45 Scoobi office
— Embarquement optionnel à Grand Case Beach Club 9:15 am
— Navigation vers
Tintamarre
— Plongée masque et tuba à Tintamarre
— Navigation et arrêt à
Caye Verte
pour le déjeuner
Un délicieux buffet est servi à bord avec une sélection de vins et notre fameux plateau fromages et pain frais. (Plus d'informations sur la
nourriture à bord ici
).
— Navigation dans le canal d'Anguilla jusqu'à Happy Bay pour une dernière baignade.
— Retour à Grand Case et Anse Marcel à 17h00.
À noter :
— Le tarif indiqué n'inclue pas la taxe de navigation du parc naturel. Celle-ci sera ajoutée au montant total avant le paiement.
— Pendant les mois de février, mars, avril et mai : Les baleines à bosse passent dans nos eaux !
— Bar ouvert avec un barman professionnel et snacks.
— Les masques et tubas sont inclus.